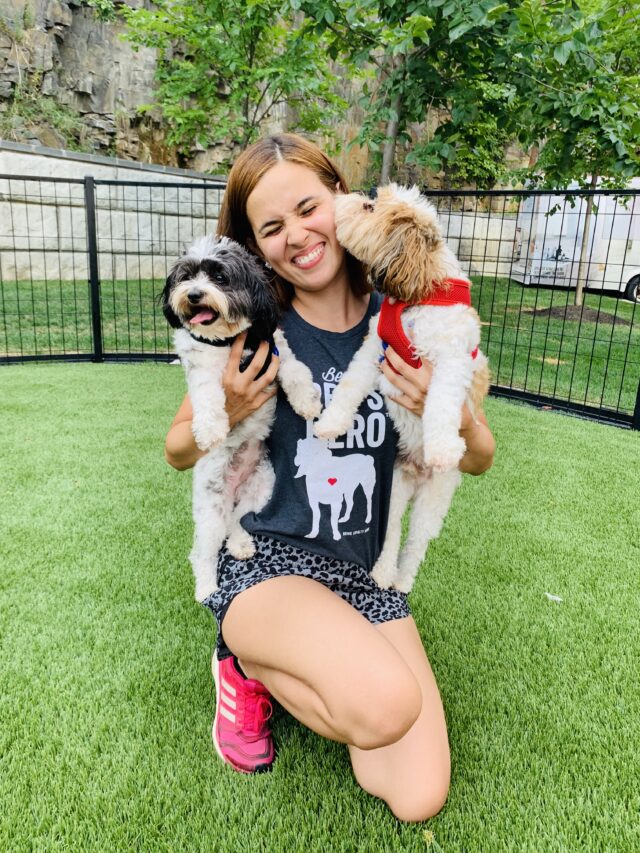 If you follow us on social media I am sure you already know that WE ARE HIRING!  Chicawoof is looking for pet lovers to join our team of pet care professionals. If you always wanted to work with animals this may be the opportunity you've been waiting for, keep reading to learn more about working with us.
Chicawoof  LLC is a full-service, dog walking, and in-home, pet sitting company. The pet care professionals working with Chicawoof travel to our clients' homes to perform the dog walking/ pet sitting duties outlined by our customers. Our clients are located primarily in Gold Coast, Lincoln Park, Old Town, River North, Lake View, and Wrigleyville.
The Chicawoof team currently has 3 members: Andy, Brooklyn, and myself, Maria 🙂 for all of us, professional pet care is incredibly rewarding, fulfilling, and, of course, we all LOVE our job!
Getting paid for playing and taking care of the most adorable furry babies in Chicago is a huge benefit of working with us, but there are some other perks that make working with Chicawoof such an enjoyable experience for our team members: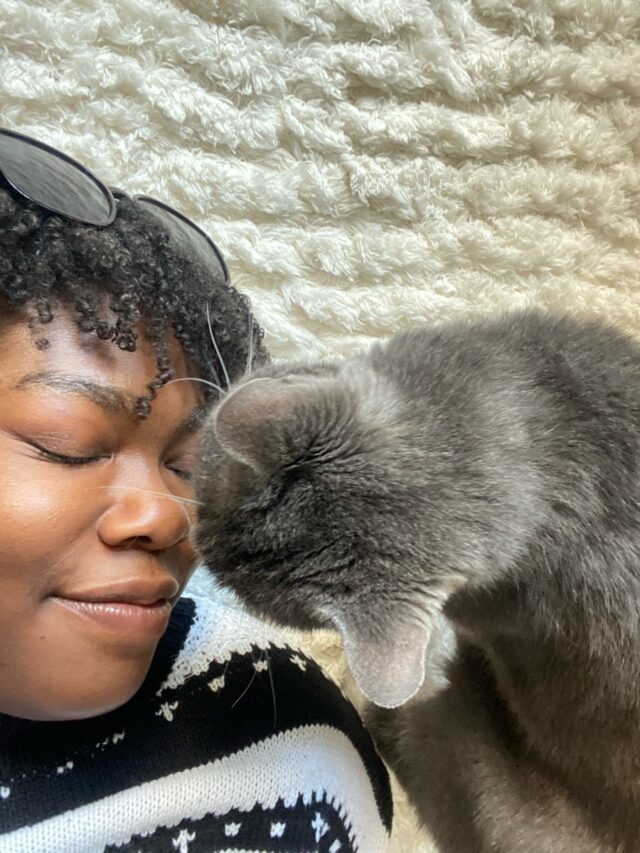 Fuzzy Faces & Unconditional Love! as someone who has had a lot of jobs in different industries, I can tell you there is nothing better than being received at work with wagging tails, wet kisses, and purrs.
Competitive Compensation: I am proud to say that Chicawoof is one of the few pet care businesses (if not the only one) in Chicago paying 50%-60% commission (depending on the service) I also have to add that all our sitters/ walkers keep 100% of the tips.
Flexible Hours: this is my favorite! our sitters work as much or as little as they want. Our sitters just let us know what days and times they want to work and Chicawoof takes care of the rest.
Discounted Pet Sitting: if anybody from the team ever needs pet care for their own pet, they get 50% off on any of our services.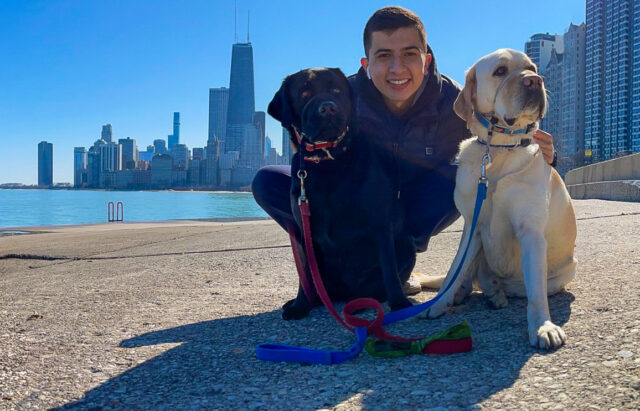 Client Referral Bonuses: we value our team effort, that's why they get a bonus every time they bring a new client on board. During hiring times our sitters can also make some extra bucks with our Sitter Referral Bonuses.
Exercise & Fresh Air: ditch that gym membership! because you are going to get in shape with us.
Independence: this job is ideal for people who don't like having their boss watching every move, if you do a good job and keep my clients happy I won't bother you. I am the best boss ever, I swear!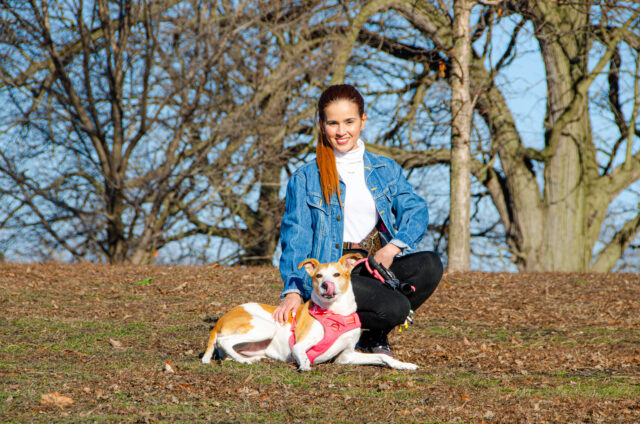 Last but not least, Pet First Aid Certification. Having a team trained to handle an emergency is extremely important. Before starting to work with our furry clients, all our sitters take a pet first aid course provided by Chicawoof. This course is beneficial not only in terms of working with us, but it's ideal for sitters who have their own pets, and for sitters that are looking to make a career in the animal care field because if we part ways in the future, this is knowledge that nobody can take away from them.
Now that you know a little bit about how we work, do you know someone who may be a good fit? Send them this blog!
If you want to learn more about working with Chicawoof, or apply to this position, we invite you to visit: Become a Sitter